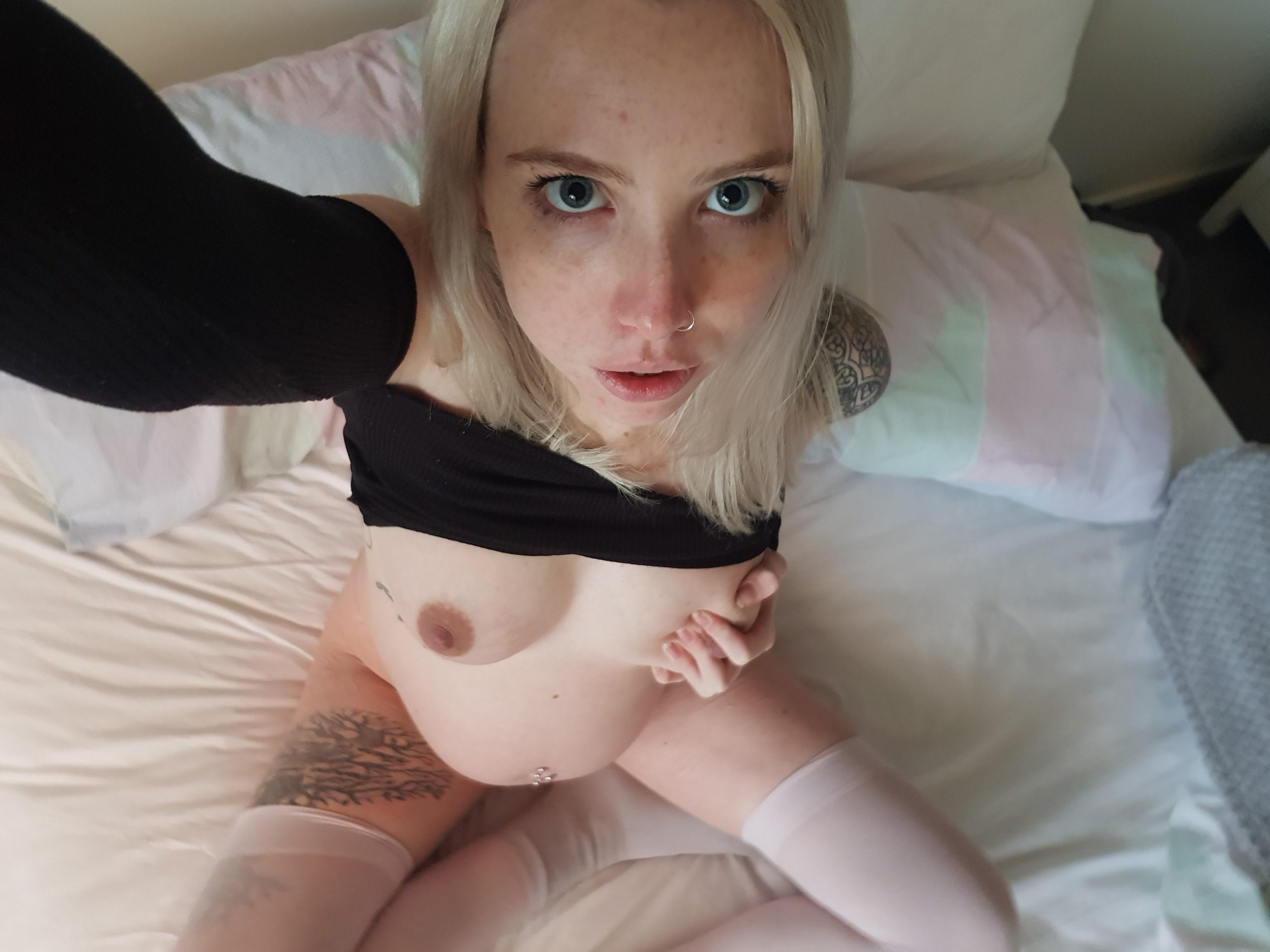 Ersties.com – Intimate Moments with Kitty
6 March 2021
Kitty from Australia has a very special aura – with her white hair and skin, lovely voice, positive world view and… pregnancy! With it, she loves to touch her sensitive body even more. Intense orgasms are promised in her very own Intimate Moment!
Our Intimate Moments series is here to give you the chance to get to know our wonderful Ersties Girls better. Today's shoot is rather special because Ersties Girl Kitty from Australia has some news to tell! Maybe you have already noticed, the blondie is pregnant and wants you to be part of how amazingly sensitive her body can be.
It is not the first shoot for Kitty, she shot a hot threesome with Jada & Faith before (that she absolutely recommends). This time the Australian invites us into her bedroom, where she feels her angel-like, sexy body, touching hard nipples and masturbating for great orgasms!
But Kitty also loves to play with pain. With whips and spanks her pussy and bum like it a bit rough, what makes her as horny as us! In the end the prize is Kitty's cute and exhausted and happy face…
Photos