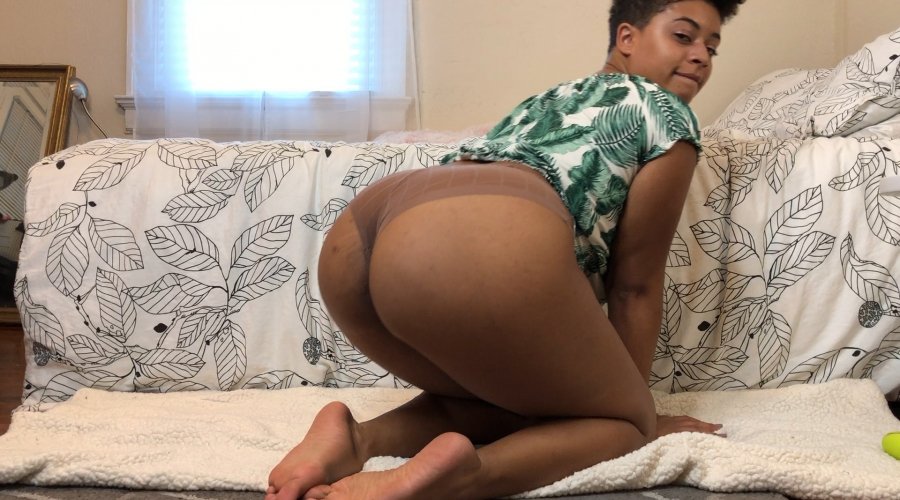 Ersties.com – Intimate Moments with Kay Reva
30 March 2021
Kay Reva is a very very sexual person who has a lot of love to give. Her days are all about sex, either with herself, in orgies or with one of her partners. In her first video for Ersties the American is so ready to show you a few of her many (wet) fetish.
When our Ersties girls start talking about themselves and their sex life, it is proof that you should never judge a book by its cover. This also applies to Kay Reva from Louisiana. At first, her cute smile and calm way of talking makes her come across as reserved – but as soon as it's about sex, we can see how confident and outgoing she really is!
There's a lot to say about Kay Reva, because she loves to tell us everything that she fantasises about and that her days are all about sex. Squirting, oral sex, orgies, toys, polygamy, spitting… the list of things that make the American girl happy is long! With great energy to give and the urge to show the world her amazing body, we are happy she is part of Ersties!
We know we are promising a lot by telling you about Kay Reva, but it's all true and definitely not exaggerated. Her Intimate Moment shoot shows how gorgeous a girl can be when feeling herself and wanting to show it in so many different, hot ways to the Ersties community.