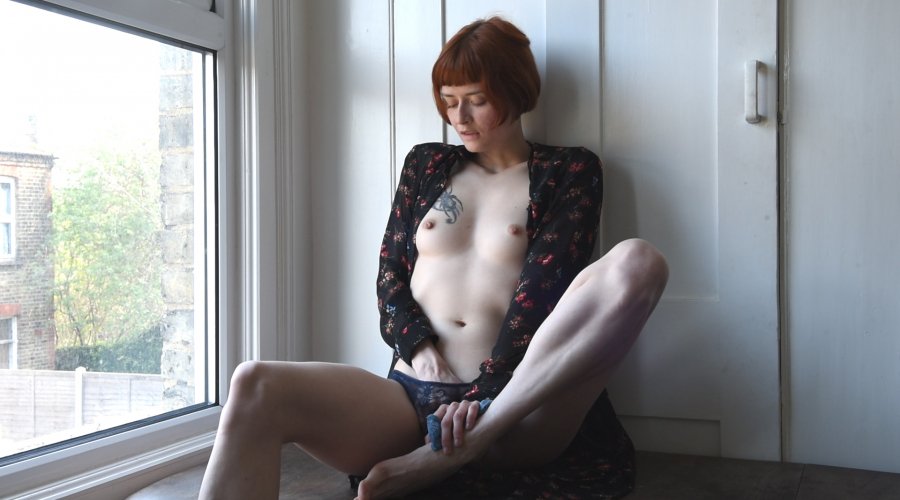 Ersties.com – Intimate Moments with Enne
19 January 2021
Enne is a bisexual woman with that certain something… she has short red hair and beautiful brown eyes. Describing herself as a simple girl who, when she gets that certain urge, can quickly turn in to a naughty, sexual person who loves to fuck!
For Enne (and her beautiful face) it is the first shoot for Ersties and were delighted that she sent us this amazing Intimate Moment from her home in London. To get to know her a little bit better she first talks about her love of music & photography and her passion for women & sex in risky places.
When thinking about this unique experience with Ersties, this London girl is so excited to share this intimate moment with us. The second part of the shoot can't come soon enough! After an unexpected text from a recent sexual partner, one that Enne is happy to share with us, she sensually and seductively starts to undress!
So, as this is her first video for Ersties, we can't say anything else than… wow! Enne, you are welcome back at any time! With her dirty mind and sense of (sexual) aesthetics, this girl knows how to amaze us!
Interview with Enne
Enne in Action 1
Enne in Action 2