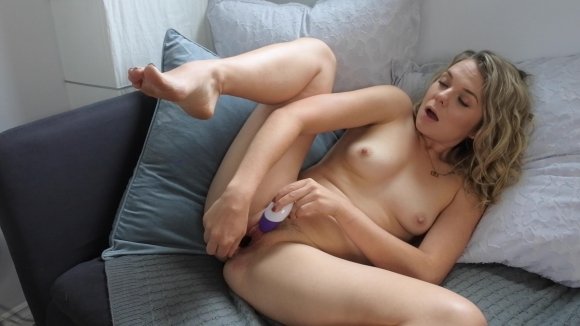 Ersties.com, Intimate Moments with Caireen
27 March 2021
For her first shoot, Caireen from Canada decided to film herself at home just before it's time to leave for a new adventure into the wild. The restless blonde loves to be in nature but there's always time for some good dildo action beforehand!
Hard nipples, a hot ass, an incredible lovely pussy and obviously a beautiful face and smile. That is Caireen from Canada! Well, she is more than that, but we are just so blown away by her appearance and so happy that this blonde wants to be part of our Intimate Moments series.
In becoming a wine connoisseur, cutie Caireen knows everything about what is tasty and good for you. And next to wine, she also knows about great sex and happiness-bringing toys! The bisexual girl is really into oral sex with boys and girls and if it's a threesome, even better!
There is nothing sexier than watching a girl being so turned on by herself and filming it for the Ersties community. Caireen just needs to shake her hips and we'd fall for her. Simply add a dildo and a vibrator and her body begins to tremble!