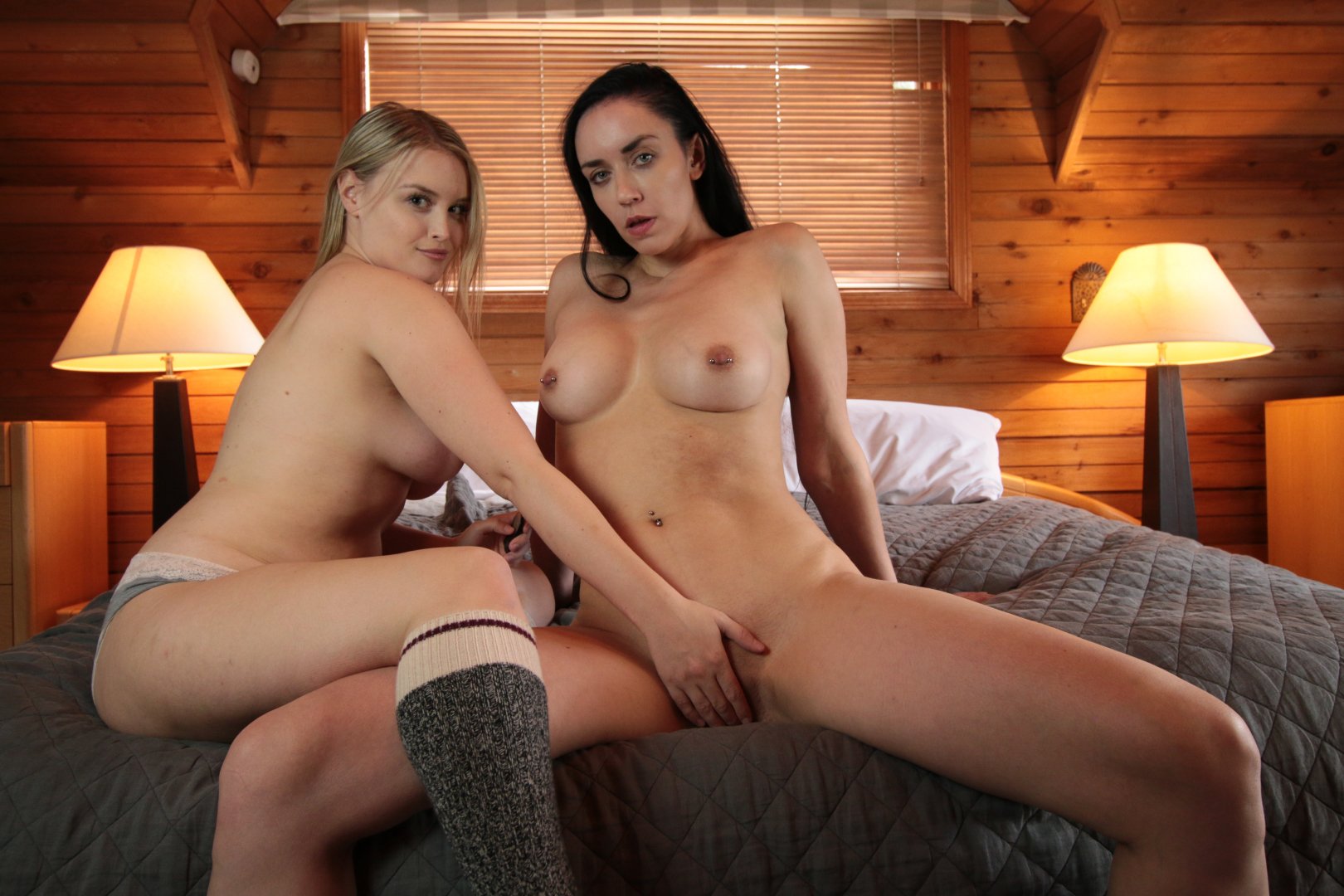 Ersties.com – Intimate Moments with Alanna & Nicole R.
15 March 2021
Lumberjack shirts, log cabins, huge conifers, mountains, bears and French … Yeah, togehter with Alanna and Nicole and our Itnimate Moments series you are in Canada! Not only is nature beautiful here, these girls are too!
The two young Canadians Nicole and Alanna have rented a log cabin with friends. There is not only rest and relaxation but also lots of activities that provide thrills. While 27-year-old Alanna is rather reserved, Nicole lets herself be persuaded to not only chauffeur a group of friends the next day for bungee jumping, but to also register herself for a jump.
Surrounded by romantic Canadian woods, mountains, bears, reindeer and axe throwers to hook up with at happy hour in bars, it can also be quite stimulating in a cozy log cabin. It's the first time for both Alanna and Nicole to make a video with another woman. But that doesn't mean that things get shy here, because as you know French is not a foreign language in Canada, if you know what we mean…