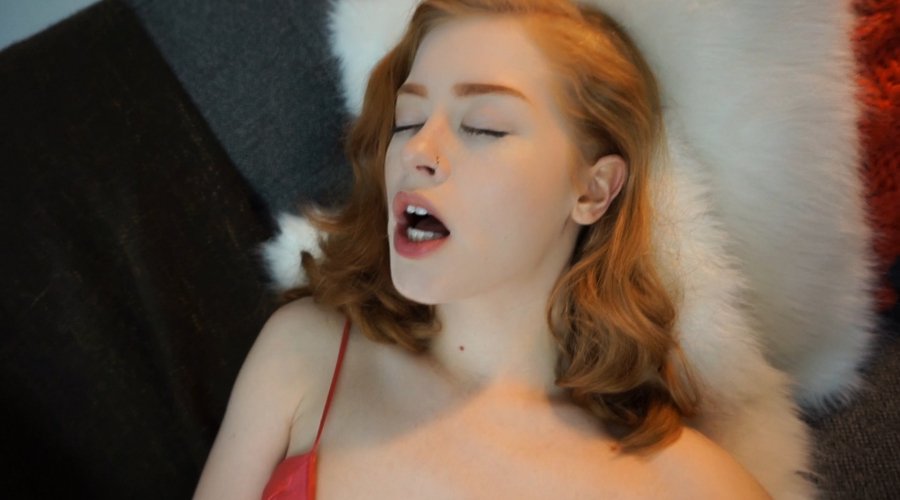 Ersties.com – Intimate Moments: Luna, the Red Vamp of Ersties
2 May 2021
Red is the colour of passion, sexuality and joy and Luna embodies all of them! With her deep and sensual voice, we love to listen to her moaning while her fingers do very nice things to her clit or while her vibrator and glass dildo work their magic together! With the style of a beautiful lady straight of the 40s into the world of Ersties, Luna takes her and our breath away!
Vintage fanatic Luna R. has more to offer than her good English vegan cooking skills. For her first solo shoot with Ersties she can't wait to show you how her artistic mind and naughty self go perfectly together.
First a lesbian shoot with her friend Domino, then a fantastic threesome in the woods of Canada, now it's time for Luna's first solo shoot! The English girl cannot be overlooked with her wonderful red hair and passion for past eras as you can see in her unique style.
Luna is 24 years old and describes herself as a good vegan cook and baker, a maker of her own clothes and a girl who just likes to get dressed up and watch drag shows! Why not!? Girls and boys make it into her bedroom, and of course she likes to spoil herself on her own… the question of how is what today's shoot is all about.
With the look of an old Hollywood movie star, Luna not only wows us just by her appearance but also by playing with that role while using her favourite toys and very near close-ups. She shows us what it's like to be intimate with a redhead!
Interview with Luna R.
Luna R. in Action 1
Luna R. in Action 2