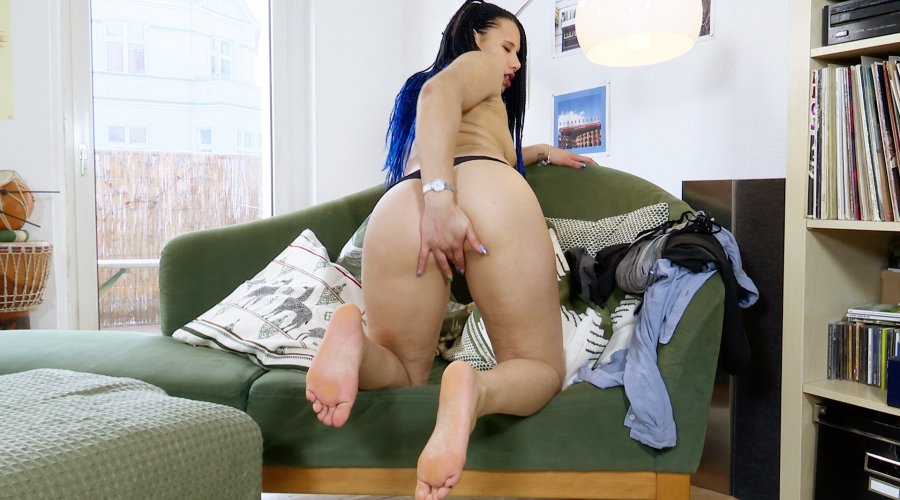 Ersties.com – Lena S. – A Swiss Girl With a Passion for Riding
13 May 2021
Lena could be described as the most open-minded, adventurous and toughest girl from Switzerland. As a horse expert, she not only likes to ride horses.. Today she treats herself to some alone time with her favourite toys and rewards us with a great orgasm.
For Lena, riding means happiness and pleasure. When she's with her horses she is herself and likes to give that feeling to other people when teaching them how to ride. This passion is not just present in the stable but also in her bedroom! Lena happily tells us all about it in her first shoot with Ersties.
Sympathy is important for the 24-year-old, as well as being fun, having a mutual understanding and openness because if a boy or girl wants to get to know her or just fuck her, all of this has to be right. And if it feels right, you can have a lot of fun with Lena. Oral sex, outdoor sex, group sex and the possibility for her to squirt makes everyone want to hook up with her!
The first shoot is always very exciting for the Ersties community and the Ersties girl. Lena is one of a kind and that's a reason in itself why you have to watch this shoot, not to mention her gorgeous body and even greater way of presenting herself in front of our camera!
Interview with Lena S.
Lena S. in Action 1
Lena S. in Action 2