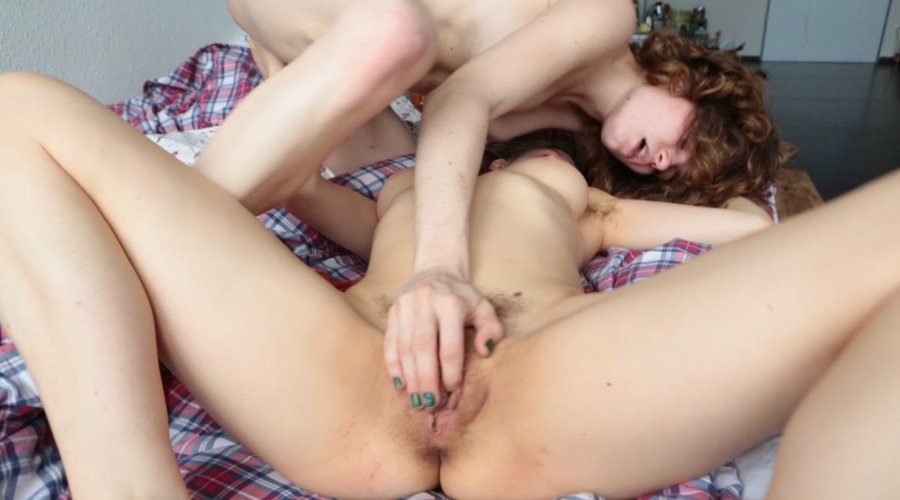 Ersties.com – Helena W. & Charlotte
7 February 2021
Charlotte came to Berlin to live it up in an artists' commune. She met Helena one night when she was out clubbing. Together, they got in touch with Ersties so that they could capture their first lesbian experience on camera.
This time for real: friends with benefits
Charlotte and Helena's heads are still spinning from all the orgasms they just had – the first time for each of them having sex with another woman.
They are actually best friends, so there was definitely an element of risk involved with an endeavor like this – they were afraid that their relationship might get weird after adding sex to the equation. No wonder, then, that they were a bit nervous leading up to our shoot. But it turns out there was no reason to worry – after a few minutes, everything was back to usual and they could relax.
Interview with Charlotte & Helena
Charlotte V. & Helena W. in Aktion 1
Charlotte V. & Helena W. in Aktion 2