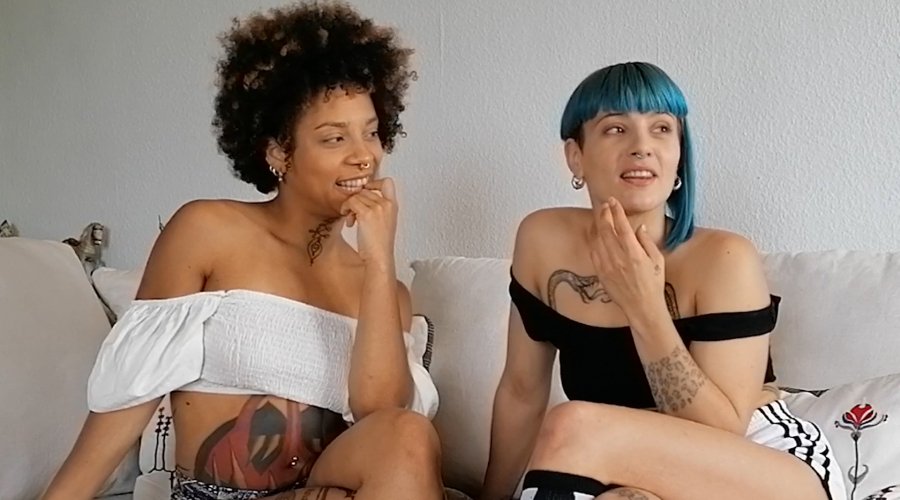 Ersties.com – Freya A & Ice – Intimate Moments: Who Wants to Dance With Freya & Ice?
29 November 2020
Freya and Ice are work partners and sex partners. The sex-positive Spanish ladies got to know each other as children doing gymnastics, and after a long friendship they decided to work together as a performance duo. It's easy to see that Freya and Ice have a lot in common. They also like to meet people who they can have fun and sex with together. What a duo! In this Intimate Moment, the living room becomes the dance floor and Freya and Ice warm up their bodies with sensual dancing, before becoming very distracted with each other and moving to the couch..
Interview with Ice & Freya A.
Ice & Freya A. in Action 1