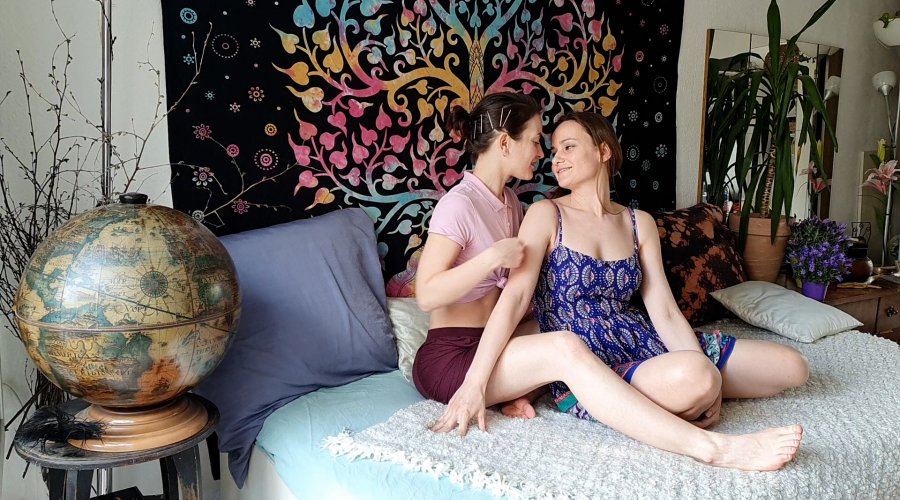 Ersties.com – Flora X & Sally B. – Intimate Moments: Delicious Facesitting
2 August 2021
Flora and Sally prefer open relationships, and both find different threesome arrangements exciting. While Flora and her boyfriend have become familiar with the position of the welcoming couple, Sally usually plays the part of the unicorn being invited.
In this Intimate Moment, the two beauties focus their attention on each other, and what attention they give! Flora immediately takes over the more dominant role and lets Sally enjoy lying under her vagina and licking her from below. Hot!
Interview with Flora X & Sally B.
Flora X & Sally B. in Action 1