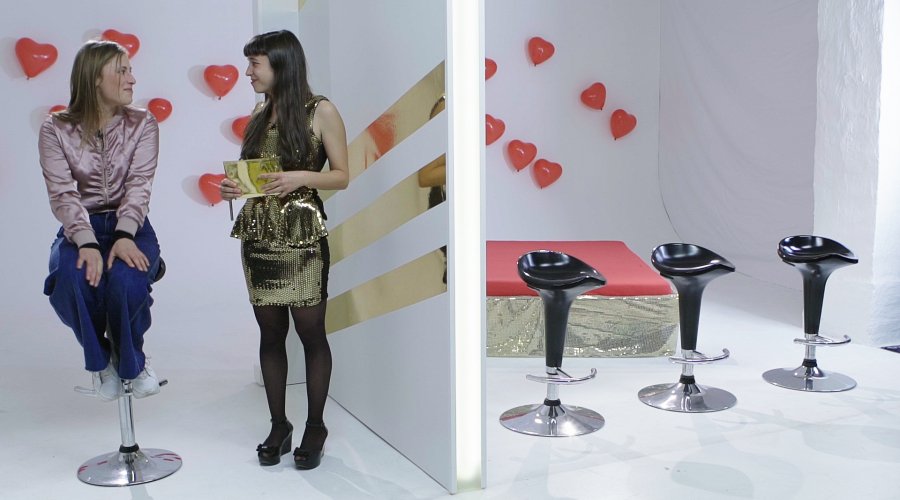 Ersties.com – First Sex: Episode 3: Blind Date goes Ersties Porn Version
14 July 2021
In a remake of the famous Blind Date TV show, we give Lindsey three hot candidates. Just a wall and a bunch of naughty questions separate her from the most challenging decision of her life…
Lindsey is pretty bad at making decisions, but she's always horny. And we at Ersties want to give our girls a challenge, so we set up a hilarious situation for her:
She will star in our remake of the famous TV show "Blind Date".
But we wouldn't be Ersties if we failed to spice up the classic concept of the couple-matching show… We kept the basics: One girl, three guys and a seperating wall. But instead of a date, Lindsey's chosen darling will be awarded with an instant hook-up, right after the show, in front of our audience and all our Ersties cameras.
When the candidates introduce themselves, it's clear that the weird humor of "Blind Date" paired with the refreshing self-indulgence of Ersties is a match made in heaven! We present boy-toy Marco from Uruguay, gigolo Romeo from Jamaica and devotee Rory from Scotland.
Which bachelor will be Lindsey's chosen one? Will she go for your favourite guy, or fuck someone else in the end? You all know "There's no business like show business" – enjoy the clip!