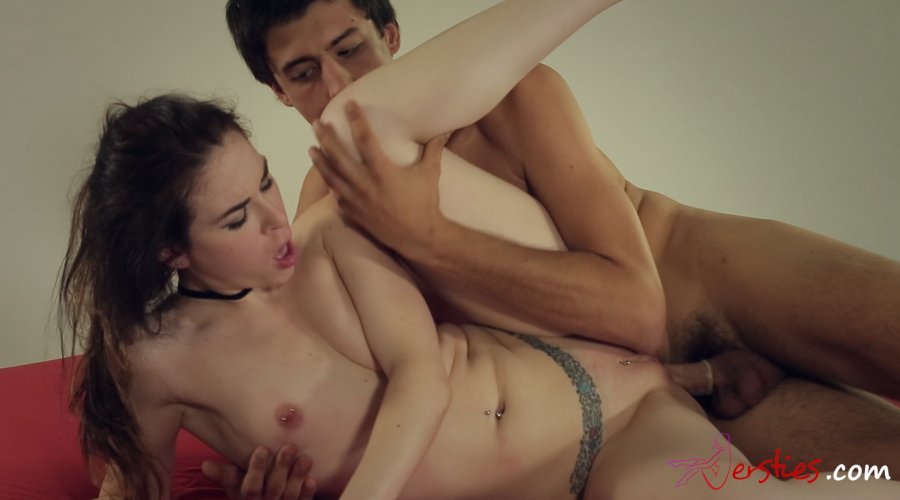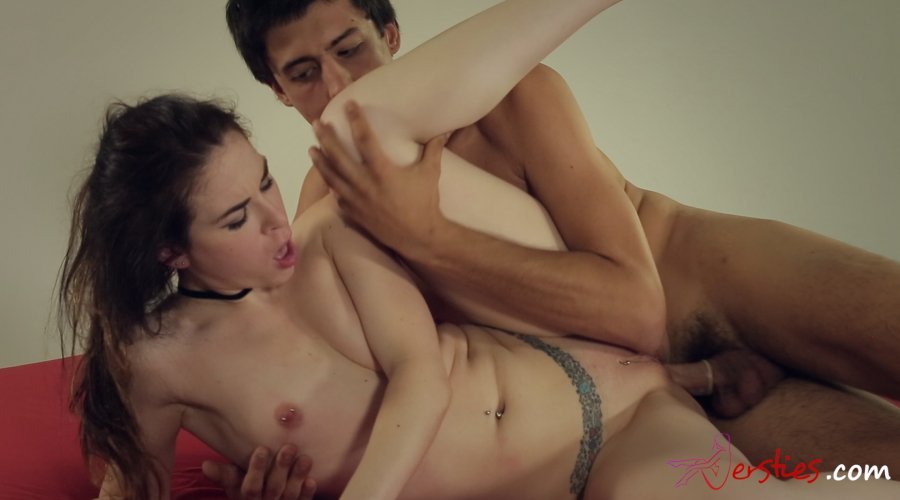 Ersties.com – First Sex: Episode 2: Tinder Sex Experiment
28 March 2021
Just for you Ersties members, we're conducting an experiment of a very different kind, as part of our "First Sex" series. We and Paulita wanted to find out how easy it is to find a guy for spontaneous sex. But not just anyone – we do have standards!
Paulita is playing matchmaker. Her pretty female subject, Cleo, is looking for an attractive guy who – just like she – wants to have some impromptu sex. In order to reach as many male candidates as possible, they're using the popular hookup app Tinder.
Here are our strict criteria:
The woman and man must have never met before. Sex with strangers is the modus operandi!
The man she selects must be willing to drop everything to come and have sex right now.
The woman and "the chosen one" must agree to let us tape them getting it on.
After all, spontaneous sex on camera is the latest trend! The two make an online casting call, and we are pleasantly surprised at the response: there are numerous guys interested in filling this role. Cleo finds someone she finds appealing: Dave. And he happily agrees to our terms and conditions. Want to see how our sexy experiment goes? Take a look!