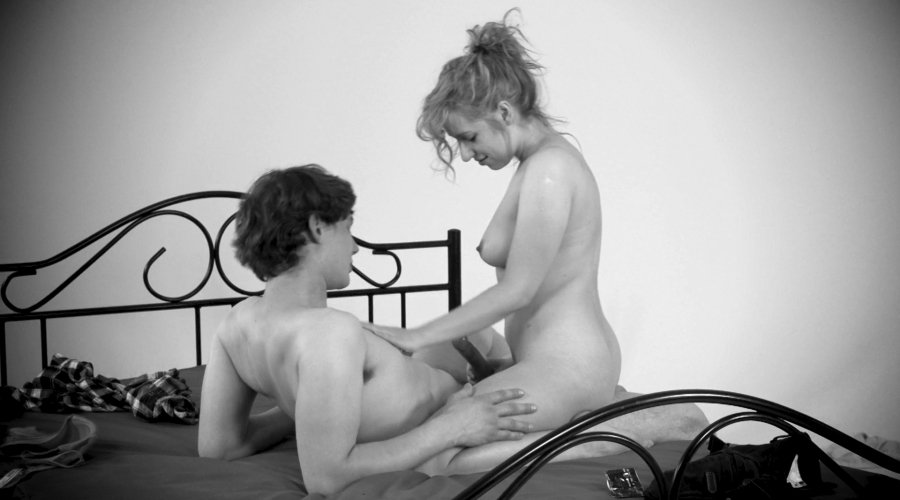 Ersties.com – First Sex Episode 1
12 March 2021
First Things First – How Alex and Natalia got to know each other
Grab your popcorn, lean back and get comfy, because we've got something really special in store for you now! Introducing the first part of our First Sex series. Two strangers – who are certainly not new to sex but are absolutely brand new to each other – meet for the first time for the sole purpose of getting it on. Will it click? What will the chemistry be like? How can they break the ice? It's the sleaziest social experiment ever, and it's all yours to enjoy!
For this shoot, we brought together Alex and N. Alex is not only hot-looking, he's also pretty hot blooded. He loves dancing and sex (duh), and he can be soft and tender but equally hard and rough. Even before we introduce him to his lovely partner for the day, he was beaming with the widest grin possible.
Or so we thought.
Because after we send him out for a minute while we escort N. in without him noticing, when we allow him back into the room, he gets to lay his eyes on her for the first time – and his smile just gets all the bigger. Gently, he leans in to get as close to her as possible without overwhelming her. They have just met, after all. With his understanding eyes, though, he's soon able to overcome her defenses, and their inhibitions quickly melt away. With what follows, by the time they're done, it's as if they had already known each other for ages.