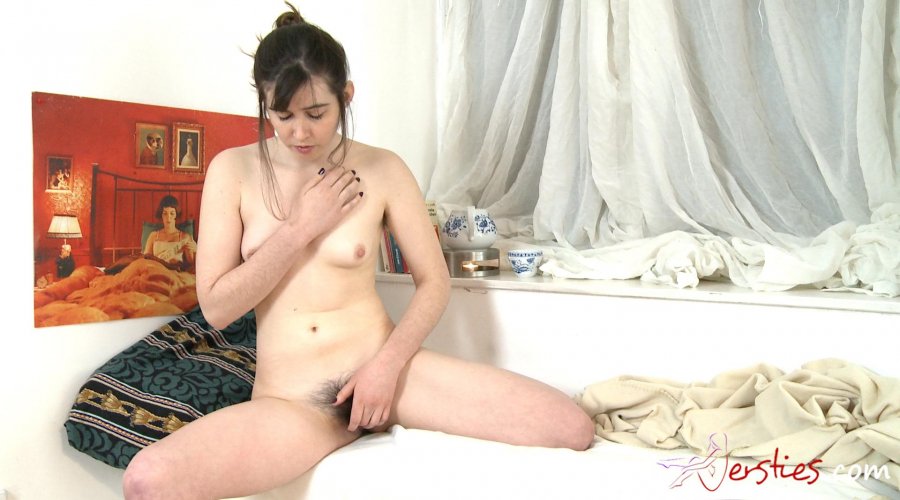 Ersties.com – Fiona B.
25 January 2021
Sweet Fiona (24) studies social sciences and came to Berlin two and a half years ago from Massachusetts. During a comfy breakfast she tells us in depth about her and her sexual preferences.
Folksinger Fiona Loves Her Freedom
We are truly astonished to learn about all the things she has tried out already… Even though she doesn't have that much time left outside of her studies, Fiona still meets up with her friends regularly. And she has dedicated herself to music; she even sings in a folk band.
If she had just one wish, she would do away with all forms of government, so that there wouldn't be any political or social problems any more. She also imagines that people would have so much more freedom that way. All in all, Fiona loves things to be "permissive". She has an extremely fulfilling sex life. When she doesn't happen to have a partner, she simply masturbates. She loves sex in nearly any variation. And an occasional toy here and there definitely belongs in the mix. She's particularly into bondage.
Interview with Fiona B.
Fiona B. in action part 1
Fiona B. in action part 2