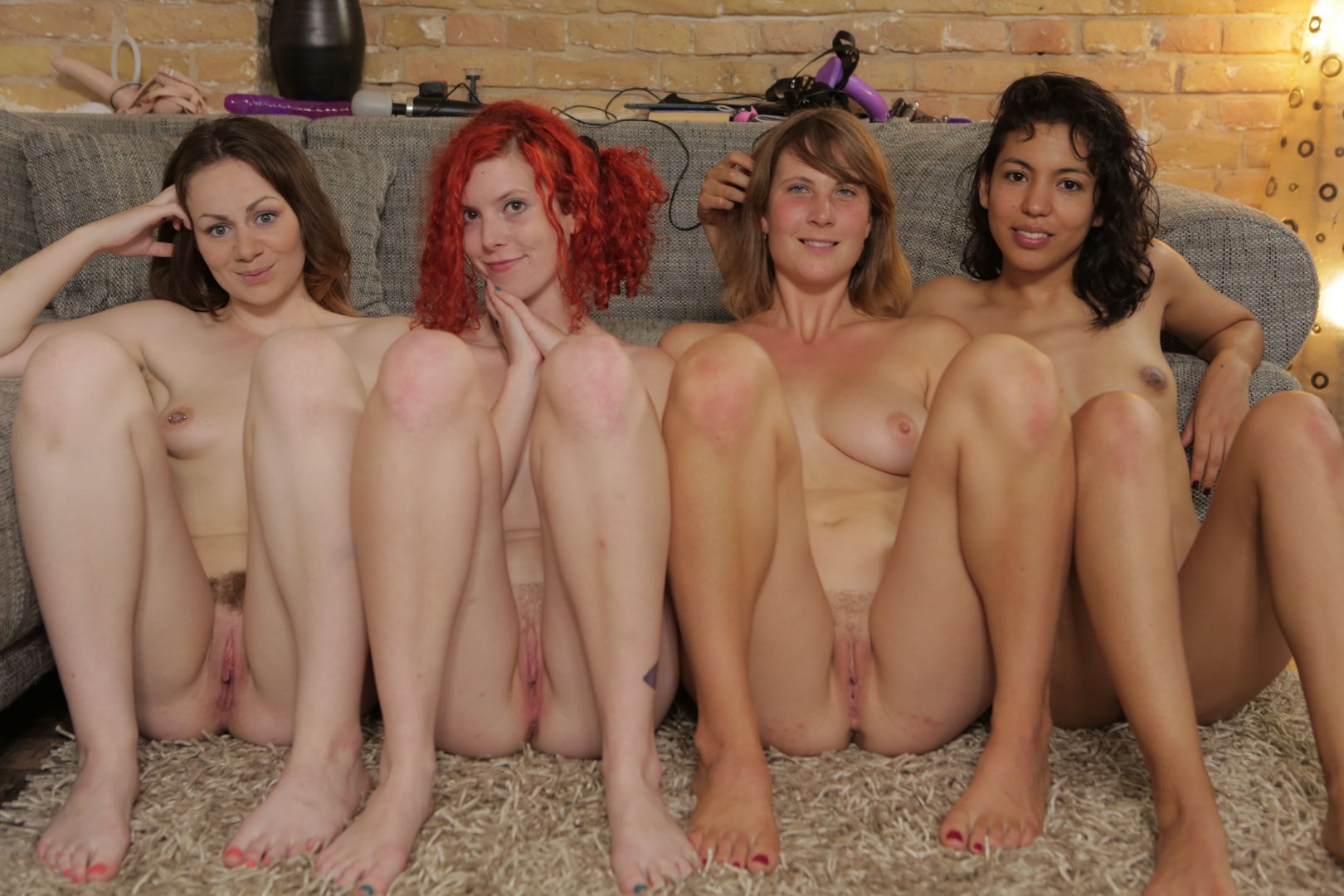 Ersties.com – Female Gangbang – More is More: Orgy Fun for Four!
20 July 2021
Our Ersties ladies Lina, Charlie, Katie and Lucy are having a glorious orgy, right before our eyes… whips snap, lips smack and throats moan… all to the sound of the vibrators that are humming in the background. You can never get too much of these girls!
If you're into orgies, then you've come to the right place! Here, you can witness a fun four-way gangbang with our ladies Lina, Charlie, Katie and Lucy W. When it comes to orgies, we only have one rule: more is more! So for this special shoot, we not only invited four breathtaking girls, we also packed a ton of toys! Surrounded by all the vibrators, whips, dildos and blindfolds, our four ladies quickly set loose a storm of passion that you certainly won't be forgetting any time soon.
It all begins when the ladies put all their attention into spoiling Charlie. They blindfold and undress her, and then Lucy W. orders her on to the couch with her legs spread. It's the perfect position to let everyone's hands, and minds, and whips wander… But don't worry, Charlie isn't the only one this gangbang is here to satisfy. There are plenty of lips, vibrators and a huge double dildo to go around to please everyone. Multiple times…