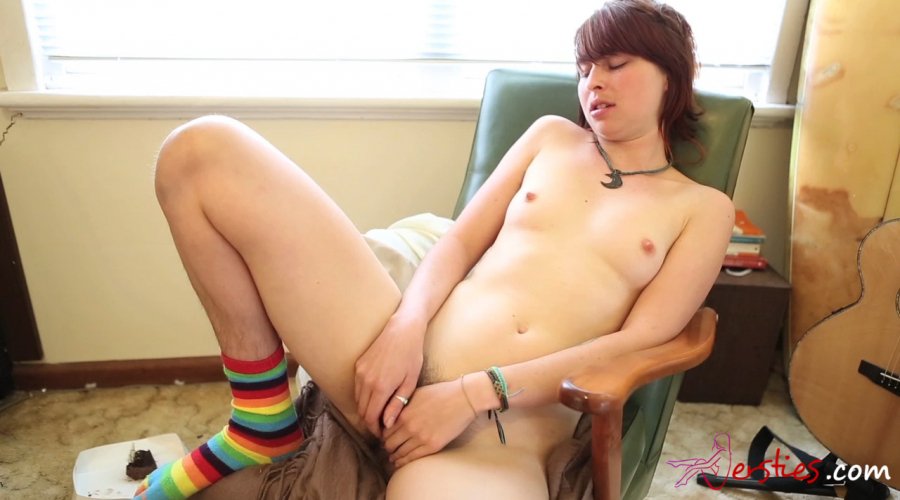 Ersties.com – Ezmerelda shares her hot dreams…
21 January 2021
The relaxed Ezmerelda sits on a chair reading us a love story.
Suddenly things get very hot, and it's not long before she strips down in front of the camera.
An exciting sex novel can very well arouse certain cravings. After peeling off her dress with a few simple motions, Ezmerelda is sitting stark naked on her chair. With unshaven pits, legs and crotch, she lets herself free in front of our camera.
She passionately massages first her nipples, her torso and then her vagina. In total peace, she enjoys her nimble fingers as her legs are spread open wide on the chair. It only takes a few minutes for her to reach her first climax – so intense that she forgets the world around her for a few moments.
Afterwards, Ezmerelda enjoys playing around with more nipple, and a dreamy look appears on her face. The camera zooms in on her quite closely – what does she have in mind now?
Interview with Ezmerelda
Ezmerelda in action part 1
Ezmerelda in action part 2
Ezmerelda Yoga