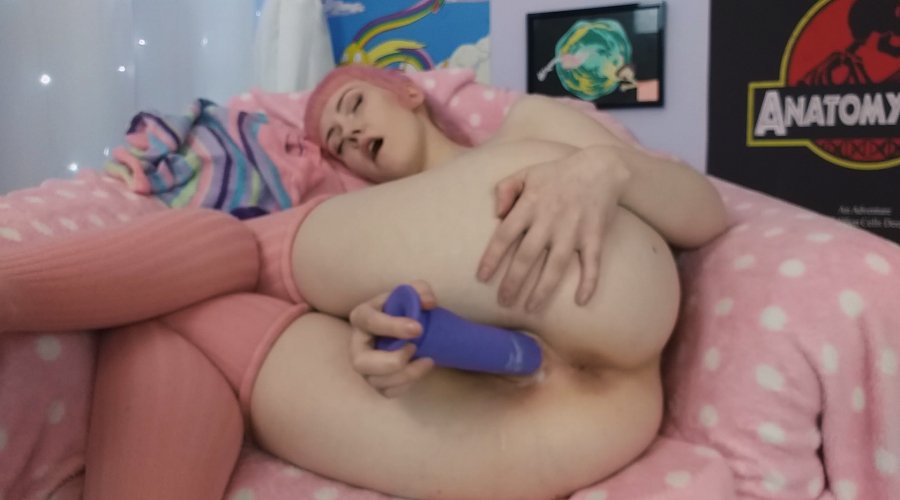 Ersties.com – Intimate Moments with Evie
20 January 2021
Today's special shoot is a self-made video by the gorgeous Evie! For this brand new series of Shoots at Ersties, we asked her to film her day at home. Whatever she likes to enjoy, whatever she wants to talk about, the day was all about getting to know her better. That is what the Intimate Moments are all about! An insight into what a girl-next-door like Evie does in her leisure time.
With an eye for colours and beauty, this 22-year-old living in Bristol shows us what her favourite part of her pink and cute home looks like. Although you could be mistaken in thinking that she is a very girly girl, her passion for zombie games tell a different story. With adrenalin in her body, it is not uncommon that Evie suddenly sits on her chair naked… with her favourite sex toy…masturbating as she plays.
Her openness in showing off her amazing body and masturbation skills really caught our eye. We were not only impressed by her idea of combining charity and nudity, but also by just about everything she has to say!
Evie Introduction
Evie in Action Part 1
Evie in Action Part 2