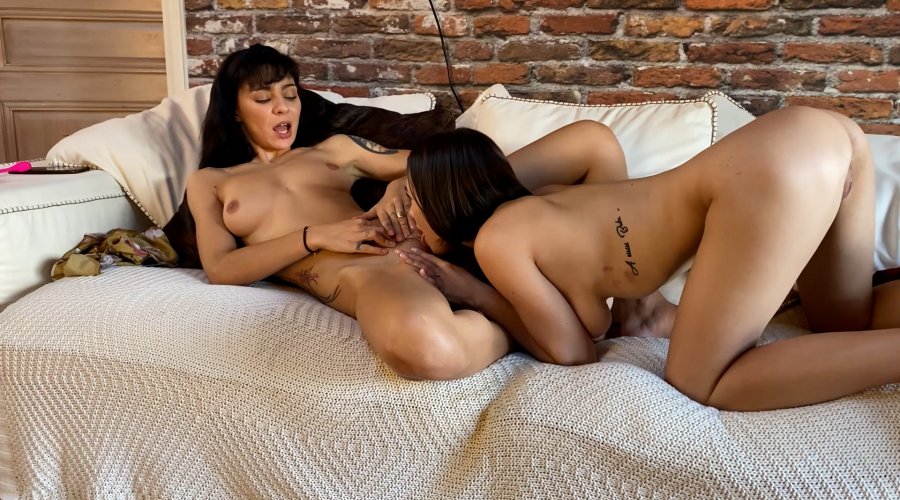 Ersties.com – Eve S & Sasha M – Intimate Moments: A Slap on the Ass Gets You Horny
17 April 2021
It's getting wet here. And we don't just mean the weather! Our two beautiful Parisian women Sacha and Eve have so much fun getting wet with saliva and squirting, it's enough to make you wet too!
Sasha and Eve have a lot in common. They both live in Paris, love shopping and travelling and work in the fashion industry. They're both in monogamous relationships, they're bisexual, love sex and they are so skinny that they both agree they're able to skip exercise during lockdown without any remorse.
There is so much lust between the two young Parisian beauties, Eve experiences such an intense orgasm that her body surprises her with an incredible squirt! Sacha doesn't miss out either, coming twice because Eve can't get enough of her pussy. This Intimate Moment is filled with lust, french beauty, spit and other exciting liquids.
Interview with Sasha M & Eve S
Sasha M & Eve S in Action 1
Sasha M & Eve S in Action 2