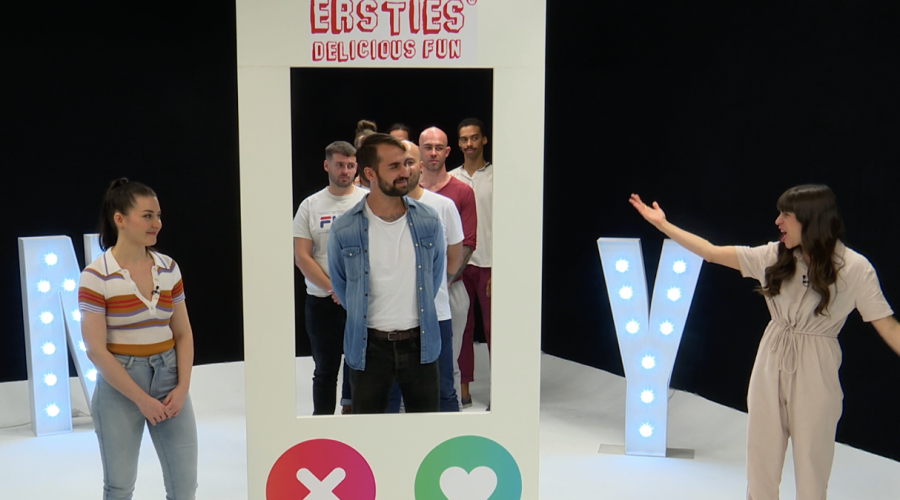 Ersties.com – Ersties Tinder in Real Life
28 October 2020
Let the Man Carousel Turn!
Domino from Belgium has every reason to be happy – seven sexy guys will be vying for her favour today. This is twice as exciting for the ravishingly beautiful 26-year-old because not only is she the protagonist of the world premiere of Tinder in Real Life, it's also the first time in her whole life that she will have sex with a man who is not her partner!
Our hot candidates have to win Domino's heart in three rounds. After each round, our Queen decides who she sends home with a swipe to the left and who she wants to get to know better with a swipe to the right. First, the men present themselves in their Tinder profiles, giving free rein to their creativity. In round two we want to hear their first messages as they try to entice Domino and make her want more. Last but not least, the finalists have to face the questions of our dear sweetheart.
Interview with Domino
Tinder Gameshow