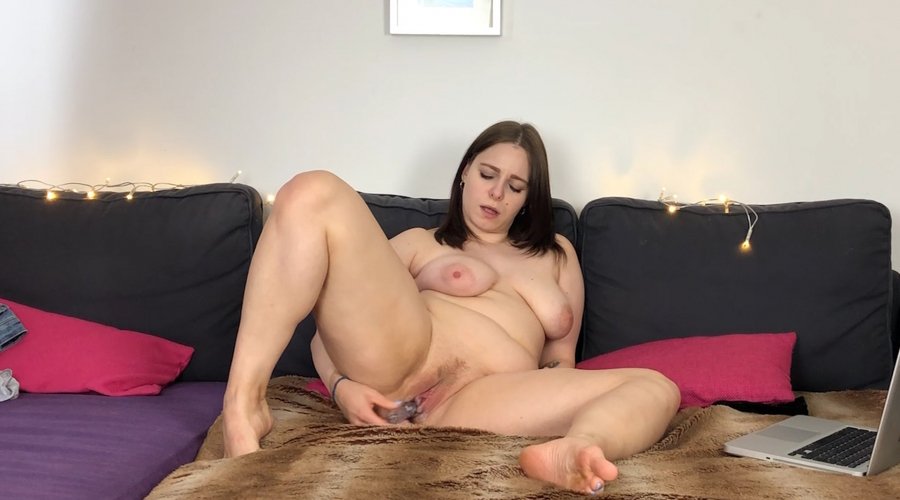 Ersties.com – Emma F. – Intimate Moments: Emma Invites Us on Her Couch
23 May 2021
Emma makes herself comfortable on her huge couch for this bonus shoot, chatting with friends on her laptop. But we're here at Ersties so it doesn't take long until she has her hand in her pants and makes this Intimate Moment glow with self-pleasure.
Then she makes herself wet with a dildo and her fingers. But that is not the only exciting thing about this Intimate Moment. Emma slowly lets the camera slide over herself so that we see her whole wonderful body and come as close to Emma as she is to herself.
Interview with Emma F.
Emma F. in Action 1
Emma F. in Action 2