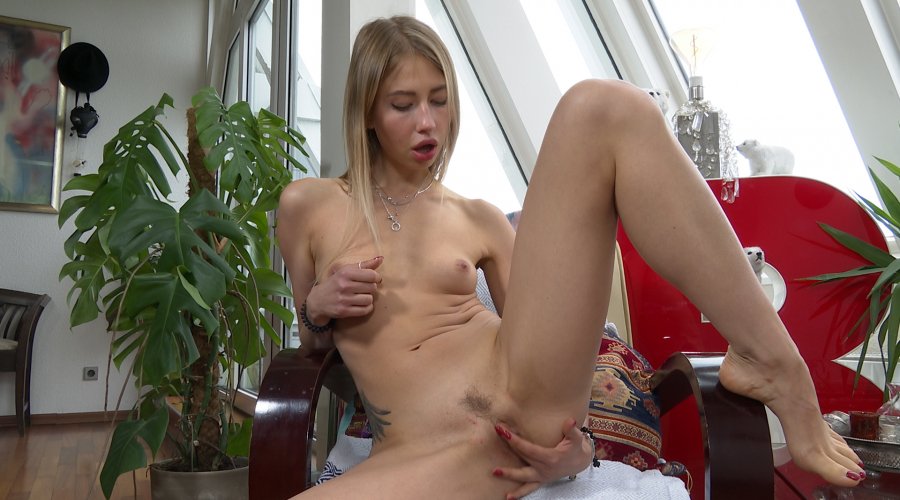 Ersties.com – Ellie – Graceful, agile – and incredibly sexy
16 January 2021
Ellie has the soul of an artist. Whether with men or women, in the water or on land, tender or a little rougher – the 23 years old graphic designer from Kyiv has a sense for intimacy and aesthetics.
Long hair, an athletic, inked body, voluptuous lips – all of this paired with the creative excitement for sexual experiments. Can a woman be even more seductive? The bisexual, sporty Ellie is a nimble blond dream, which enchanted us at the first glance.
She enjoys her single life to the fullest and speaks freely about her sexual fantasies, changing partners, outdoor games, the different preferences with men and women, the aesthetics of the female body – and why hands are still the best sextoys.
And who are we to contradict her, especially after she demonstrates it so skillfully during our first shoot. Ellie surely has a lot of sexy ERSTIE surprises in store for us. So, stay tuned, folks.
Interview with Ellie
Ellie in Action 1
Ellie in Action 2