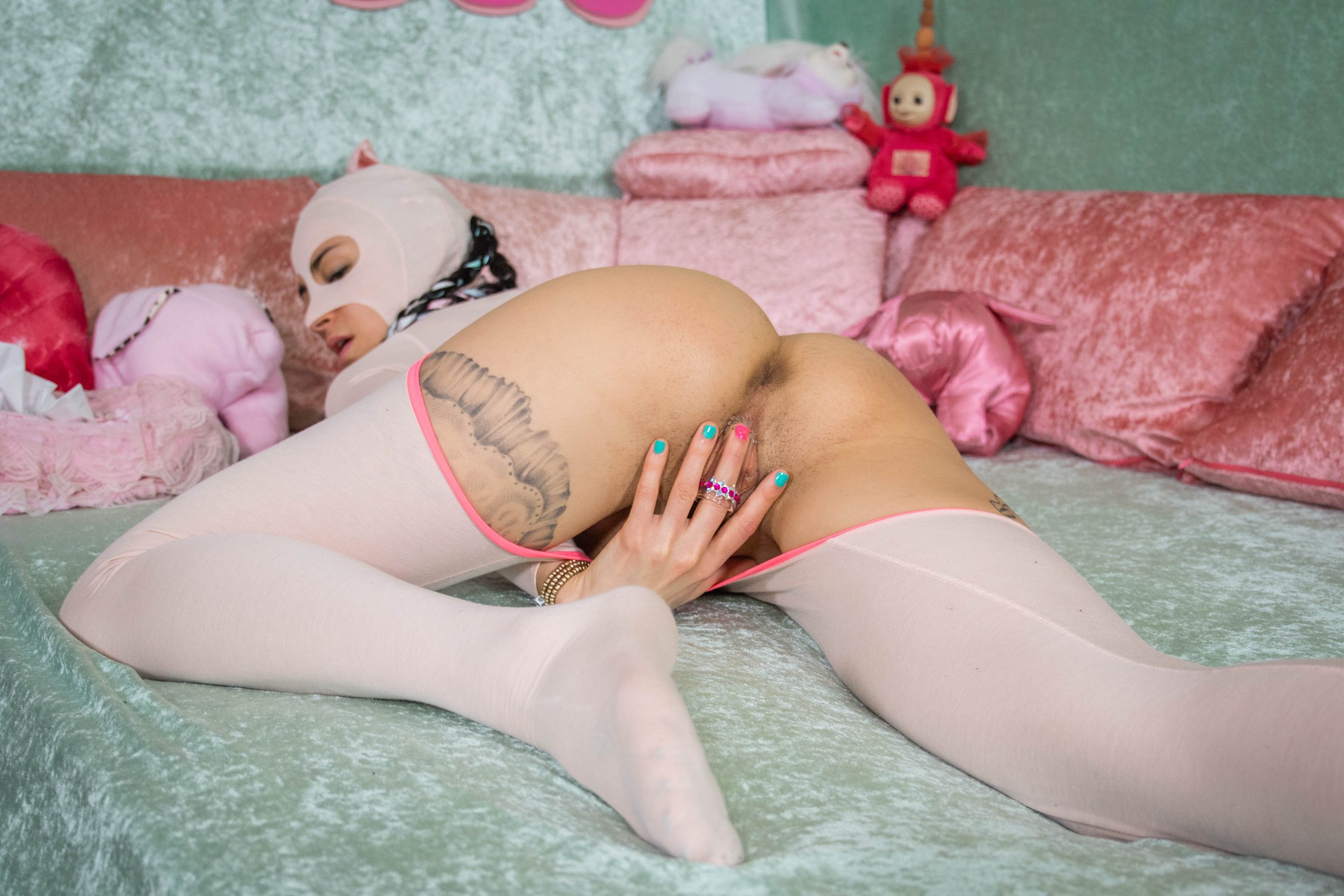 Ersties.com – Elia (Pics Only)
16 March 2021
"Freaky is always good for me" is Elia's slogan and it perfectly describes her. She has a doll fetish and likes to wear self-designed catsuits, bows in her hair and pretty pink attire! We are a bit jealous of her 'toys' being able to watch her every day!
Weird and Wonderful Elia
We have seen Elia before, but this time is her first solo shoot at Ersties, and we are very happy that she invited us over to get to know her a bit better. Why? Because this girl is so interesting and weird at the same time that she might teach us something even we don't know.
Elia is very good at wrapping us around her little finger, with her cute smile, braids and special designed catsuit with cheeky cut outs… it is modelled on a sex doll like Dora, a friend she also sleeps with. What appears 'alien' to us is important to the open-minded girl because it is about crossing borders and the aesthetics.
But even a freaky girl like Elia has fantasies. To receive vaginal fisting, to really experience what that feels like. Other than that, vibrators, fingering toys and her favourite glass dildo are always very welcome in her pink boudoir.
As are we so don't hesitate to enter and experience a kinky adventure!