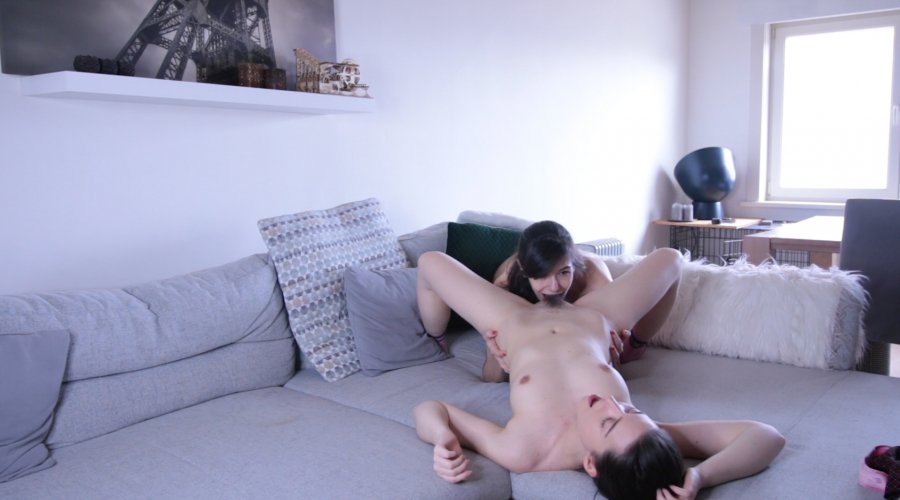 Ersties.com – Domino & Missy – Intimate Moments
12 March 2021
Domino has a thing for beautiful women and first time experiences. Whether it's the first time with another girl or in front of a camera, she brings out the best in everyone. Today her friend Missy wins us over with her naturalness and amazing orgasms.
25-year-old Missy from America and 26-year-old Domino from Belgium share one, or let's say two big loves: very well-made fries and fucking girls. This discovery is not a big surprise for us, as we know that one of them lives in the country of fries and likes to film herself with gorgeous girls for Ersties. A very positive Domino Effect we'd like to say!
The other brown-haired beauty also currently lives in Europe and likes to treat other girls with tenderness with her tongue and fingers. Although Missy is married, she and her husband like to swing a lot and threesomes or orgies are just some positive aspects of this open relationship.
That's why, after finding each other on the internet, both gorgeous brunettes wanted to see each other again to share with you how they like to spend their time together. It's a very sensual shoot that involves great orgasms, bum slapping and a lot of fun!