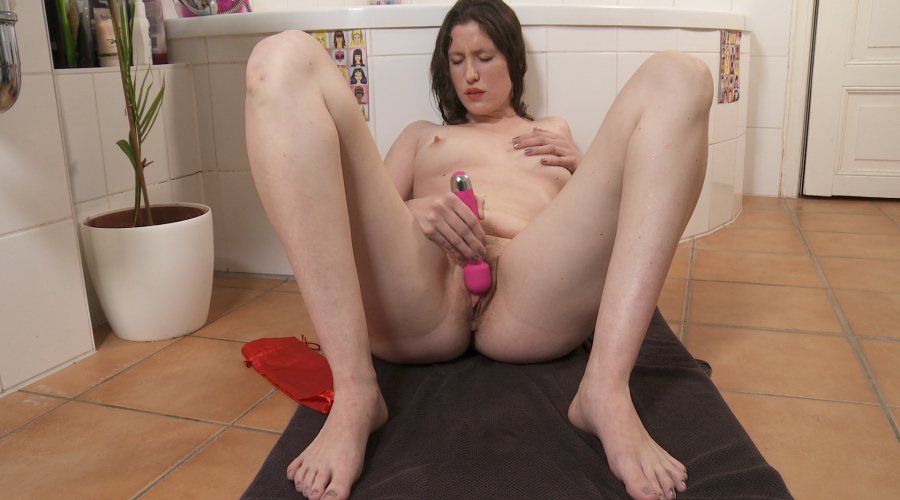 Ersties.com – Claudia R – Splish-Splash with Claudia
29 December 2020
Claudia has been living in Berlin for 30 years and works as a landscape gardener in the city's outskirts. Her love of nature crosses over into her sex life as well. On one of her recent hikes, she brought along an Ersties camera and shot herself in the park while masturbating.
Being watched while having sex is such a big turn-on for Claudia! That's why she's so excited to see a video of herself giving in to erotic ecstasy!
To get herself in the mood during her Ersties interview, she fantasizes about her preferred kind of guy and wallows in bondage fantasies. The fact that she's already buck naked in the bathtub makes the conversation all the more alluring.
Interview with Claudia R
Claudia R in Action 1
Claudia R in Action 2