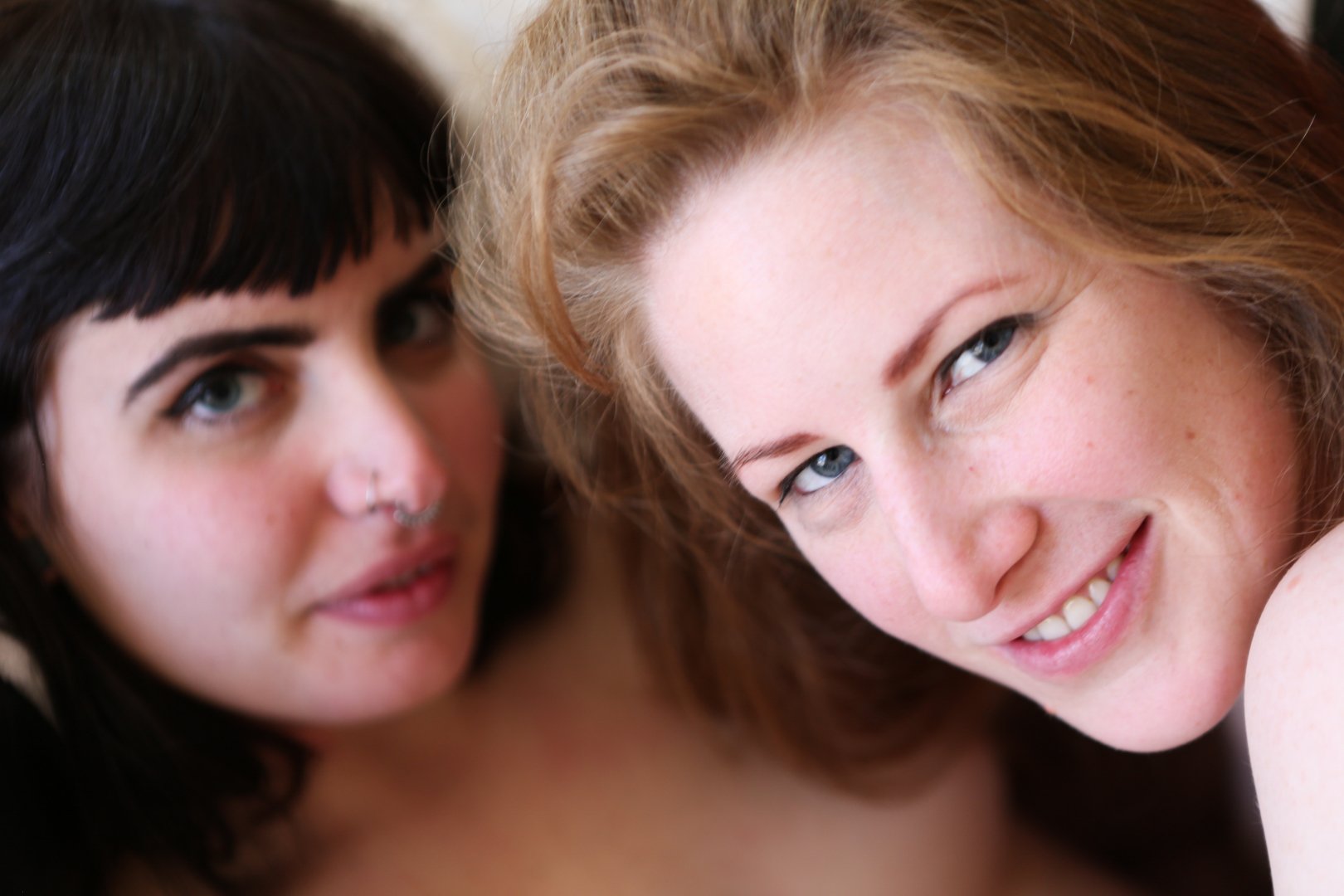 Ersties.com – Chloe & Marina
20 December 2020
A kiss on every square inch of skin
Everything starts innocently enough. Chloe and Marina look nice in their short little dresses. Lots of skin showing – and that's what stirs up lusty thoughts in their heads. They are clearly heating each other up without even trying.
Kissing, caressing, grabbing and licking: No orifice gets neglected, and their touching often provokes a giggle or a hot moan. While their bodies rub against each other and they satiate each others' hotspots, our camera keeps rolling.
It's incredible how imaginative these two cute girls are, how tender and passionate they are toward each other. Gentle or wild – it's all fair game on the playing field of Chloe and Marina.
But which one comes first? You get three guesses. Or more fun would be to just watch and find out!
Chloe & Marina in action
Sunny Afternoon
On the surface, these two girls could hardly be any more different: one black-haired with stylish glasses, the other with long, blond hair. Together they lie on the big bed, slowly removing their clothes. It becomes increasingly clear that they simply can't wait any longer to get their hands on each other…
The sun is shining and the weather is superb. But that's not our girls' main focus right now. It doesn't take long before they are totally naked and embracing one another. You can tell right away what a mighty fine time they are having while masturbating. As they ceremoniously moan their way toward climax, they rile each other up even more.
In the end, though, one of them busts out a new move: she suddenly pulls over her friend's hand to help, immediately before she's about to cum. It's incredibly hot, seeing what these two girls get up to on a sunny afternoon. After masturbating, they talk to the camera about orgasming and what kind of technology they use for assistance…