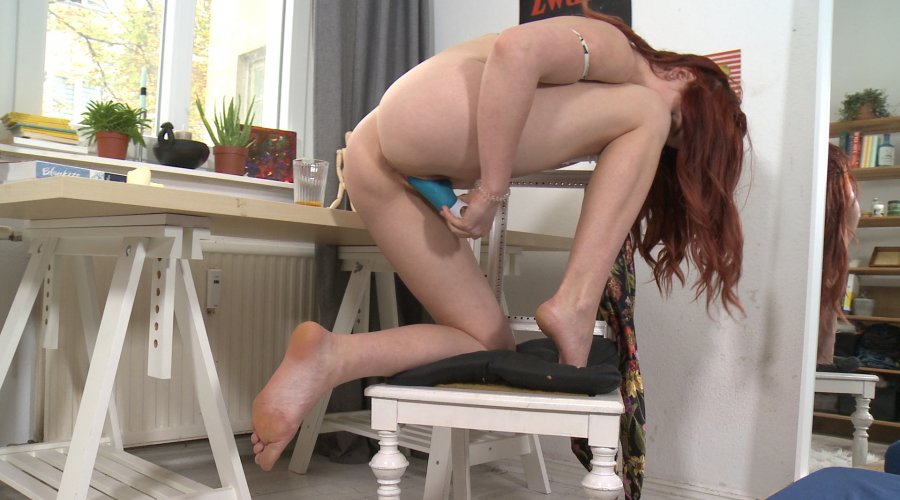 Ersties.com – Charlie F. From Wallflower to Dominatrix
14 March 2021
Visiting Europe and especially Berlin is something Charlie was very excited about. We wanted to grab the chance to shoot this gorgeous and adventurous redhead, to see exactly how two fingers can get her off!
When you look at Charlie from Australia, you see a beautiful and smiley woman who loves being who she is and living her sex life to the fullest. Currently visiting Berlin, we just had to meet her to film an incredible shoot for you!
Charlie didn't used to be this type of woman. She was more a shy girl who never talked about sex. Although we never met the 'old' Charlie, we absolutely adore her for who she is today – sometimes a cat, a dominatrix or shoe licker, there is no fetish that doesn't fascinate her.
But it's the simple things in bed that the redhead is into… simple things that she can also enjoy with 4 girls and 1 guy at the same time! As you can see, Charlie is an interesting and sexy girl, bringing the sun from Australia… from her pants to your screen!
Introduction- Charlie F.
Charlie F. in Action 1
Charlie F. in Action 2