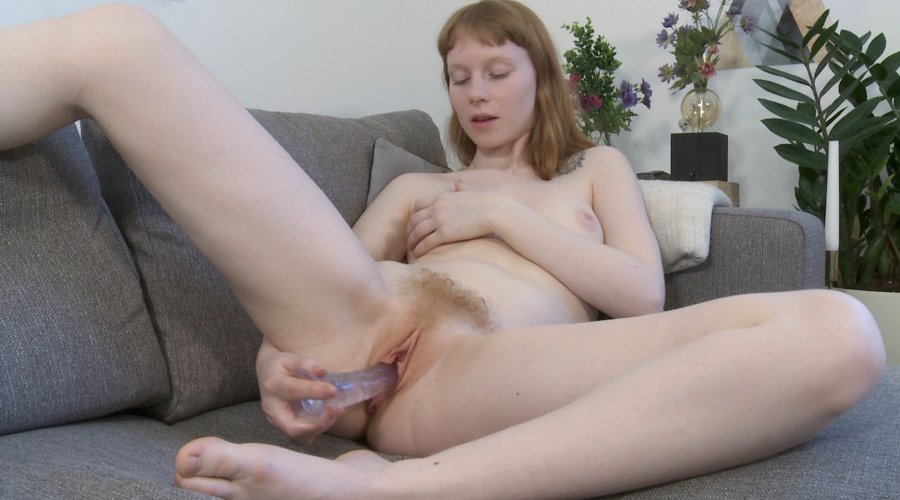 Ersties.com – Bonnie Will Make You Feel Young Again
30 August 2020
Everything about Bonnie is so heartwarmingly pure and cute that the butterflies in our stomach are waltzing, you might say. The way Bonnie makes love also reflects her nature: she's all about gentle touching and attentive petting.
She's loved men and women – she's had experiences with both genders, and long, sensuous foreplay has always been important to her as she pleases her partners.
In her two clips for Ersties, she gives us enough time to cover every square inch of her fair skin with gazes, until she finally reaches for a particularly stately glass dildo.
Interview with Bonnie
Bonnie in Action 1
Bonnie in Action 2