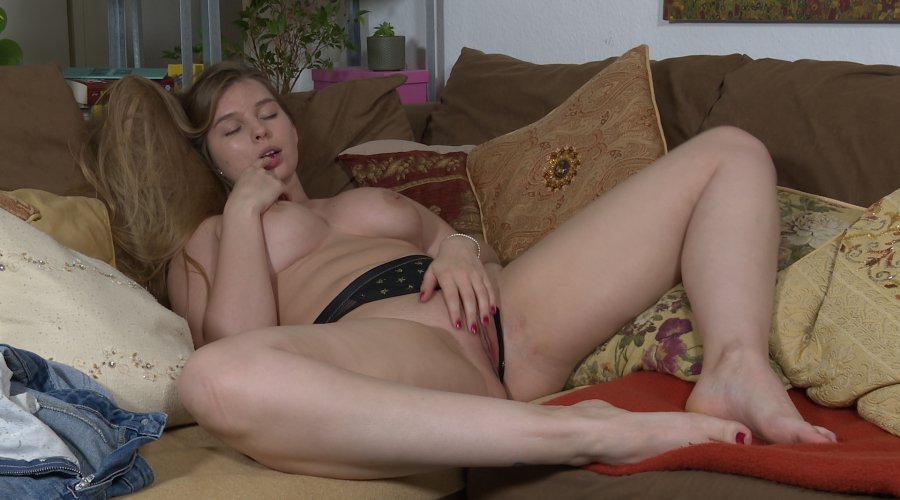 Ersties.com – Ariel – A Blonde dreaming Big
5 February 2021
Ariel is currently in a happy relationship with her boyfriend, but it is with women that she likes to explore the more dominant side of her sexuality! Girls with big boobs and big bums are what really turns her on!
At the age of 16, our gorgeous blonde had her first sexual experience with her best friend, and since then she has always loved to explore her sexuality with women! Either in a swimming pool, outside in nature, or simply in bed, the main thing for Ariel is that her orgasms when with women are just that bit more intense!
For today's introduction to Ersties, the Ukrainian chooses her comfy sofa, a pink vibrator and just herself for today's shoot…and that was more than enough to blow us away!
Interview with Ariel
Ariel in Action 1
Ariel in Action 2