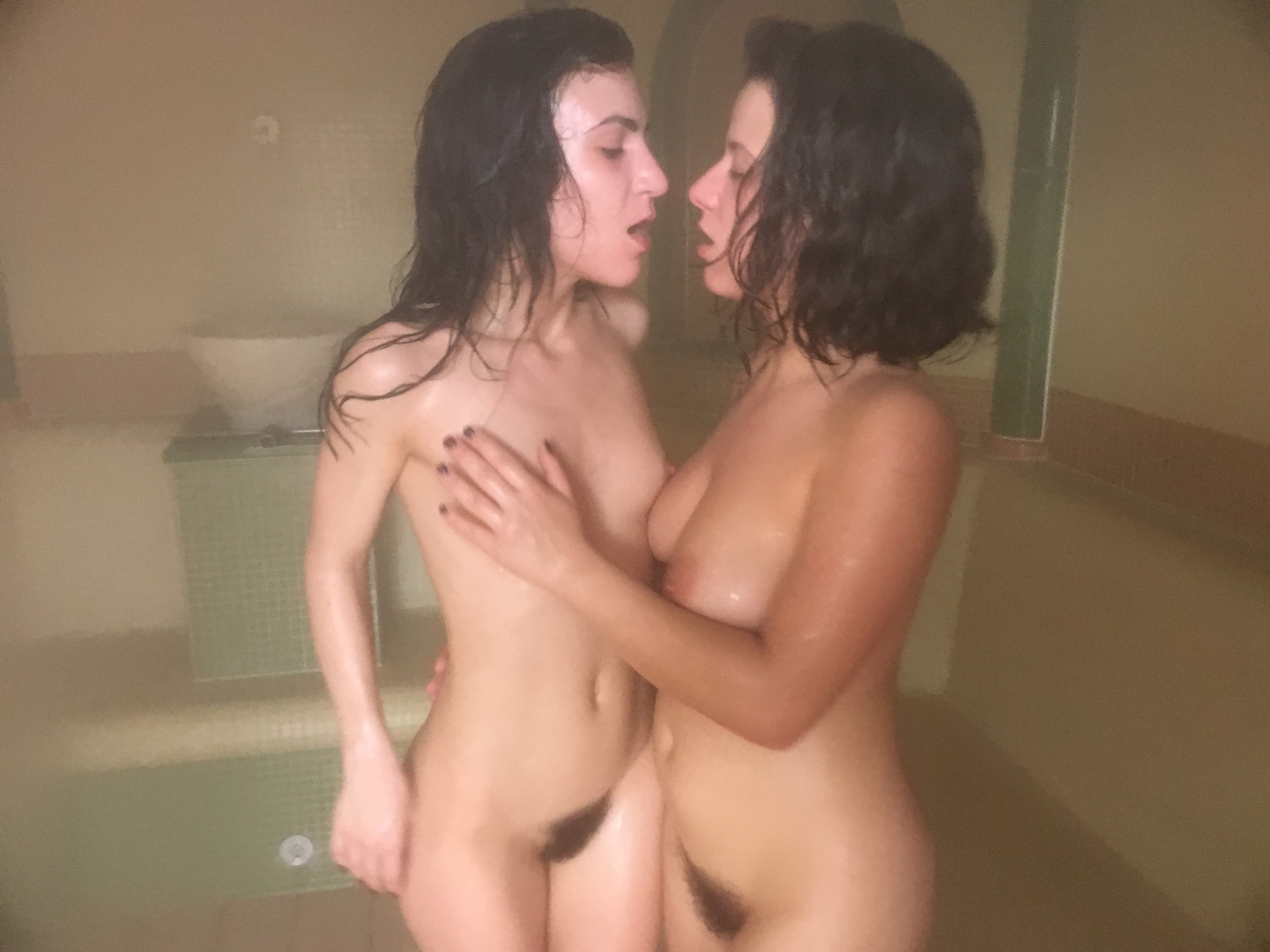 Ersties.com – Almost too hot: Magena and Agave
12 March 2021
We have set a small challenge for these two stunning girls. They should give their exhibitionism skills a shot in a popular and pretty crowded sauna. What do you think: Did the two get caught?
Causing a (very) public 'disturbance' is our specialty! Even though Magena is a bit worried that this time she will be jailed for "offending public decency", she still embarks on this hot adventure with Agave. The shoot takes place in a public sauna.
The two ladies are very adventurous by nature, but in the beginning they are still a little apprehensive…but fortunately, soon enough, their desire takes away the fear. In the end, not only Magena and Agave get to enjoy this wet'n'wild lovers' tryst, but also we are allowed to participate exclusively in their very special sauna fun. The girls just can not get enough of each other, this hot bonus update continues in the locker room!
Photos