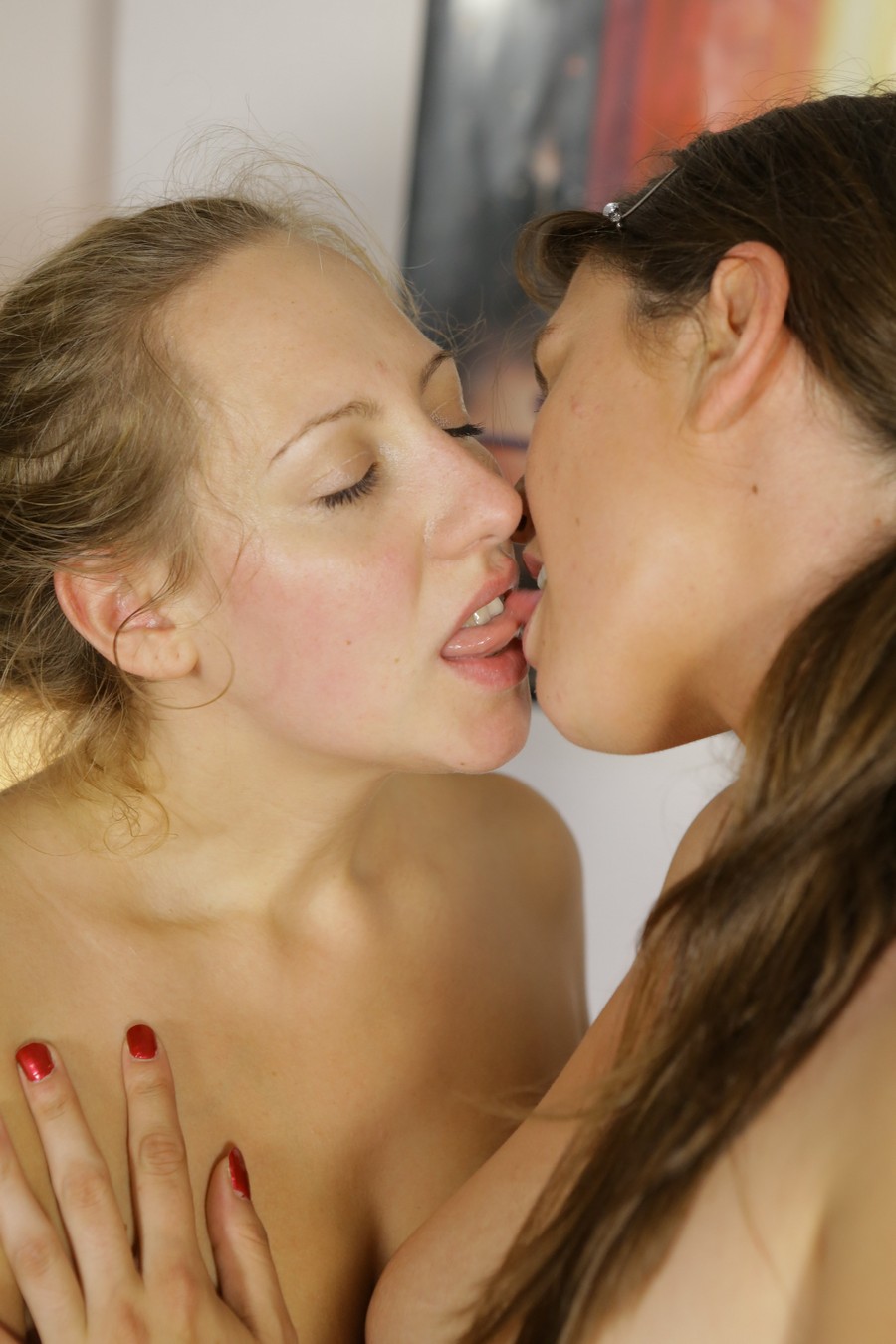 Ersties.com – Up for a good laugh? Always, with Agnes & Mira!
1 June 2021
Agnes and Mira are back, this time they're in Berlin! A lot has happened since they were with us last time, so we have lots to catch up on. Both of them have jobs that include pampering others, and that's not so different from how they enjoy sex. They both love the allure of women's bodies, and the way they describe it is absolutely delicious. Their soft skin, their soft curves – yum! There are plenty of places they'd like to visit while they're still in Berlin. But not so much because of what they want to see there – it's more about what they want to be seen doing there. For these two girls love watching – and being watched – wherever they are: whether on the street or at wild parties or anywhere in between. It's just too bad there aren't more girls out there who are as willing to experiment as these two…
As they tell us about themselves, we enjoy watching the casual way they keep flirting with each other. Right now, Agnes and Mira are relaxing together in a park, but usually, they aren't even in the same city! To keep each other entertained despite the distance, they've come up with some creative ways of staying in touch. Their imaginations certainly are active! Even as the conversation shifts to their favorite toys, they immediately start coming up with ideas of the most pleasurable ways they could use it on each other. We can't wait to see what the two have in store for each other!
Interview with Agnes & Mira
Agnes & Mira in action part 1
Agnes & Mira in action part 2
Agnes & Mira Photo Gallery