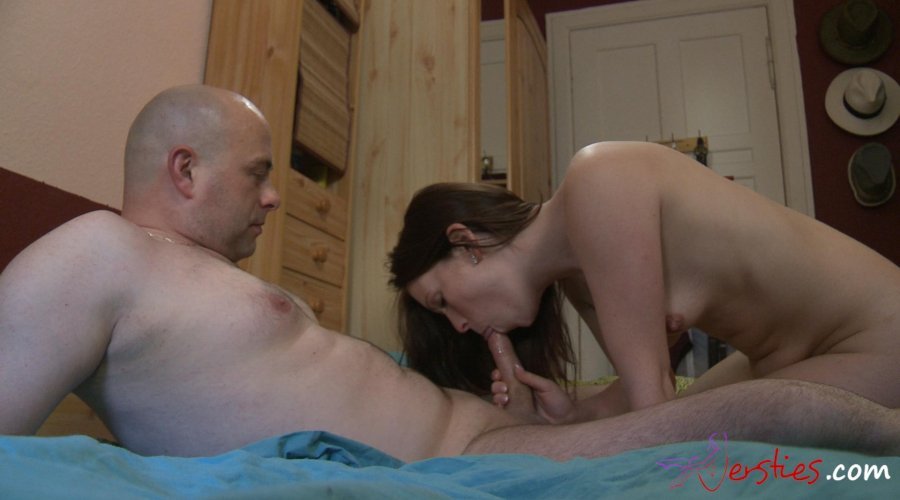 Ersties.com – A Winning Team: Sunny & Joe
22 March 2021
When it comes to love, lust and passion, Sunny and Joe from Halle have tried out nearly everything together. But only nearly everything. They would still like to have sex in a parking garage, or in a supermarket behind one of the shelves, or in a movie theater. She has pleasured her sweetheart orally in a movie theater before, but their fear of getting caught while having sex is still too big.
The large difference in age between the two doesn't bother them at all. Quite the opposite. Sunny just isn't into people the same age as her, and Joe's "playful instincts" are still very strong. Everything just lines up nicely, and they get along fantastically. Besides, Sunny has never had better sex than with him. And why use love beads and sex toys, when you can only have half the fun with them?
Sure, they accept a helping hand from a vibrator from time to time. But either way, that is still more of a preliminary step to a real threesome. It's still written in the stars when an opportunity for one of those might arise. Aside from that, they definitely want to try out what actually goes on inside swingers' clubs. All in all, both of them obviously still have a lot planned. What that is exactly – they're about to tell us!