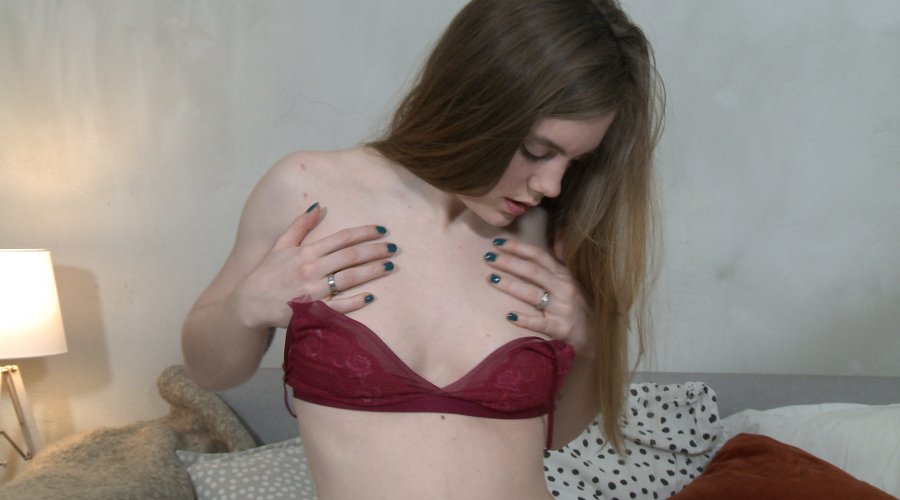 Ersties.com – A married Ersties girl with dirty thoughts: Doro
8 January 2021
The first impression we get of Doro is that she is still a beautiful and feminine soul. No glasses and moving boxes but make-up and a wedding ring! Yes, you hear right! A lot can happen within 4 years (since her last Ersties outing) and this brunette found her Mr. Right!
But that doesn't stop Doro from trying out new things in the bedroom. Rather the opposite! With her partner she explores her love of outdoor sex, that she gets turned on by being choked and how amazing blow jobs are!
One thing she maybe wants to try out though is going to a swinger club with her husband because watching him with another sex partner won't make her jealous. Well, we hope he won't get jealous, too! Because Doro is the star of today's shoot!
Interview with Doro
Doro in Action 1
Doro in Action 2