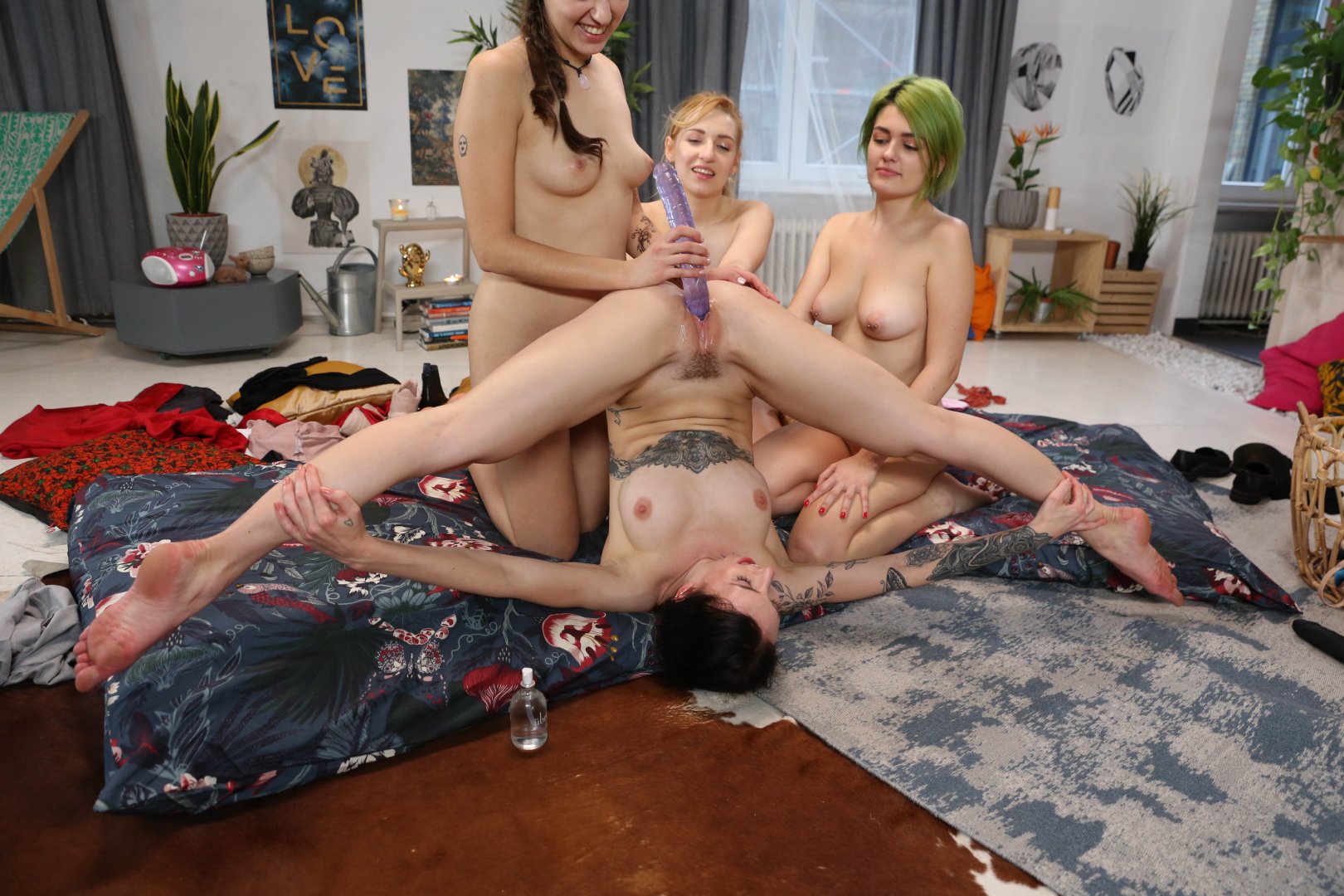 Ersties.com – 4 Girls and their First Time Lesbian Experience…
26 January 2021
We all remember our first times. First Crush, first kiss, first fuck, all memorable moments in our lives. Well get ready for another one! The First Time Lesbian Experience of not one, not two, but THREE gorgeous girls!
3 beautiful girls and 1 gorgeous 'teacher' meet to enjoy their first Lesbian Experience…No, this isn't the start of a joke, it's our latest incredible Orgy! In the words of one of the gorgeous participants, "this shoot is going to be bomb". You won't be disappointed…
We invited Natalia from Poland, an experienced Ersties girl, whose curiosity and excitement about today doesn't go unnoticed. No wonder, her 3 students are gorgeous, excited, and willing to learn from her. Nina, Luna and Zhen are all a bit nervous before the shoot because they have never experienced the sexual touch of a woman before, but it is the fun during and the smiles after that tell the story.
It is difficult for us to not give away too much, because everything we see in this First Time Lesbian shoot is just so sensational to watch and worth mentioning. Boobs on boobs, 4 tongues, fingers, kisses, a lot of sex toys… all this plus the enjoyment that is so clear to see make this a perfect first time lesbian experience…for the girls and for us, the viewer!
First Time Lesbian Interview Before
First Time Lesbian – Action Part 1 of 4
First Time Lesbian – Action Part 2 of 4
First Time Lesbian – Action Part 3 of 4
First Time Lesbian – Action Part 4 of 4
First Time Lesbian interview after