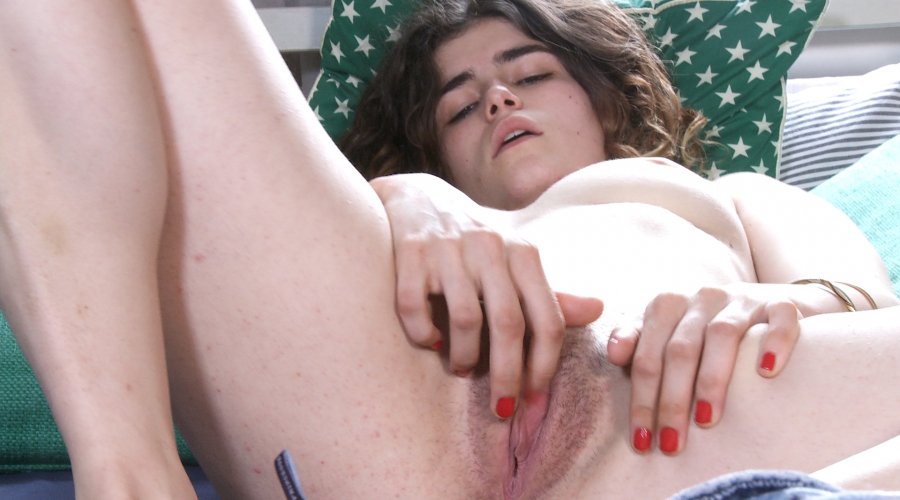 Ersties: Amour fou with Charlotte V.
3 December 2020
Her dark curls softly surround her cute face, and when her alluring eyes blink, there's no escape: Charlotte, our sweet Parsienne, is the embodied temptation that our teachers and preachers always warned us about. When she takes a melancholic drag from her cigarette, she looks like she was taken right out of a modern film noir. And her love life is indeed as complicated as a French drama: these days, she sleeps with an older man who is entangled with another girlfriend… a complicated triangle – but that's often what gives the thrill!
It's easy to see that this 20-year-old is a free spirit, not really fitting our Zeitgeist. She's never said "I love you", and she would never use Tinder, because her path is the search for liberating lust and true passion.
When she explores her smooth skin, our glares are following her every step of the way. And a crazy desire awakens to be her partner in crime on a crazy, erotic adventure.
Interview with Charlotte V
Charlotte V in Action 1
Charlotte V in Action 2