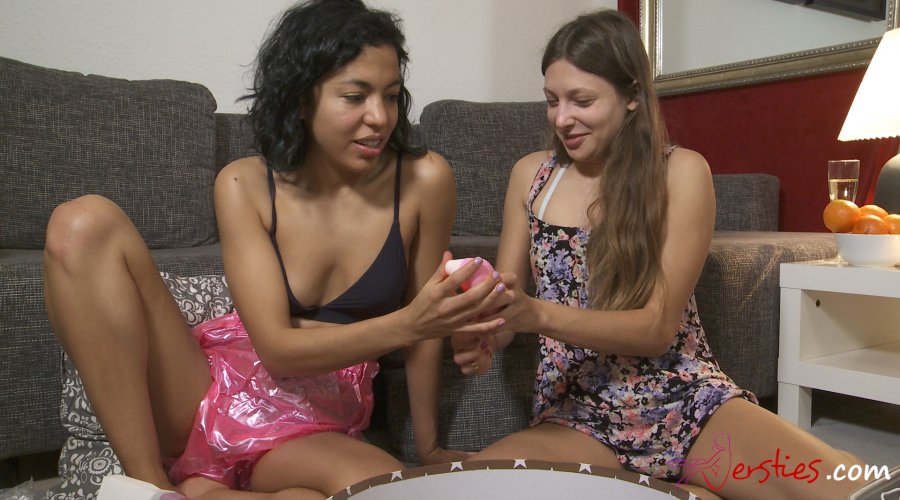 Christmas Eve with Ersties
21 December 2020
Christmas with Ersties
Christmas is known as the time of giving gifts. So of course we've packed up plenty of presents for our girls: dildos, strap-ons, and even a whip, hidden in the colorfully wrapped boxes.
"Give with love" is precisely our promising Christmas motto! But what about the pink rubber panties? Clearly, someone needs to try them on right away. And as if that weren't enough, we've got even more gifts for the Ersties girls, even if they've been naughty this year. Could Christmas be any lovelier than this? Sure it can! What would make the sparkling atmosphere even more magical is that special moment when all the presents have been opened, colored paper scattered everywhere, when Santa Claus brings even more gifts! Are you excited about the surprises we have planned?
Take a look and find out what else happens at this special time of year with the Ersties crew!
Lina & Talia unpacking

How exciting! Unwrapping presents with the Ersties girls is a special experience, year after year. The surprises never disappoint. From scented candles to sex toys, there's a wonderland of all kinds of things to make their hearts beat faster.
Lina & Talia in action part 1
Talia & Lina in action part 2
Talia & Lina in action part 3